WE MAKE BEDTIME HAPPY AGAIN
The Hush Buddy Sleep System transforms your toddler's bedtime from screaming, to dreaming… in minutes!
It's as easy as ready, read, rest!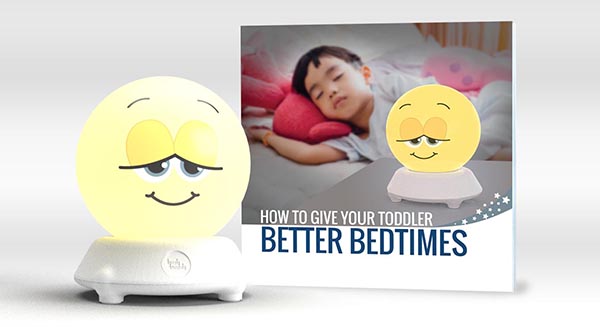 Set up our intelligent nightlight in your child's room, and follow our Parent's Guide, which gives you bedtime superpowers based on time tested and scientifically measured sleep strategies.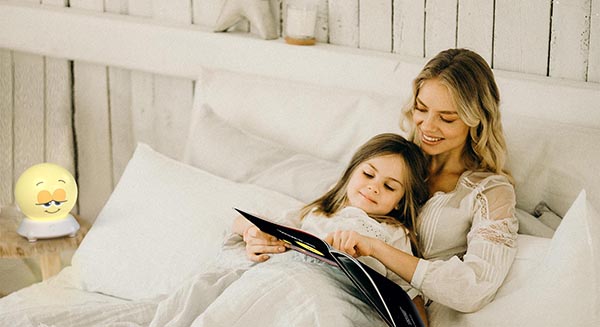 Our story book engages your child's friendship with "Whisper, the Hush Buddy", our glowing nightlight character who will teach them the importance of quiet at bedtime!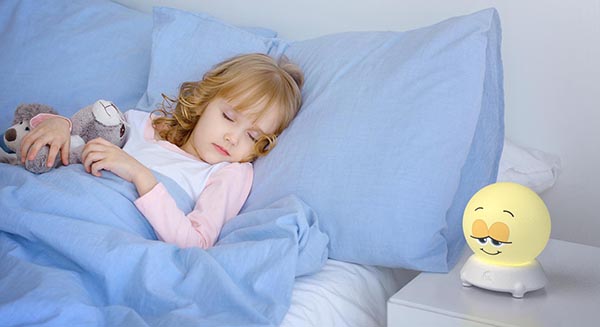 Whisper, the Hush Buddy gently reinforces the importance of quiet time by  dimming briefly if the child is too noisy. Soon, they'll be getting the sleep toddlers need!
By the fourth night, as soon as we read the story, we put him right in the bed and that was it. It took him 5 or 10 minutes to go to sleep.

Tracy, mother of 3 year old
It was easy. We read the book, and that was it. I didn't think it was going to work this easy.

Maria, mother of 3 year old
They liked to stay up and talk to each other. Our first night with Hush Buddy, we read the story to them.  After we left, we didn't hear them anymore.  And our two year old didn't come into our room.
Lindsey, mother of
2 and 4 year olds
WHAT MAKES HUSH BUDDY DIFFERENT
Whisper, the Hush Buddy is a comforting, glowing companion for your toddler's room.  But unlike other nightlights, Whisper reacts to your child's behavior, and dims briefly if they cry or fuss. That gentle visual feedback is a reminder it's quiet time. Sleep isn't far away!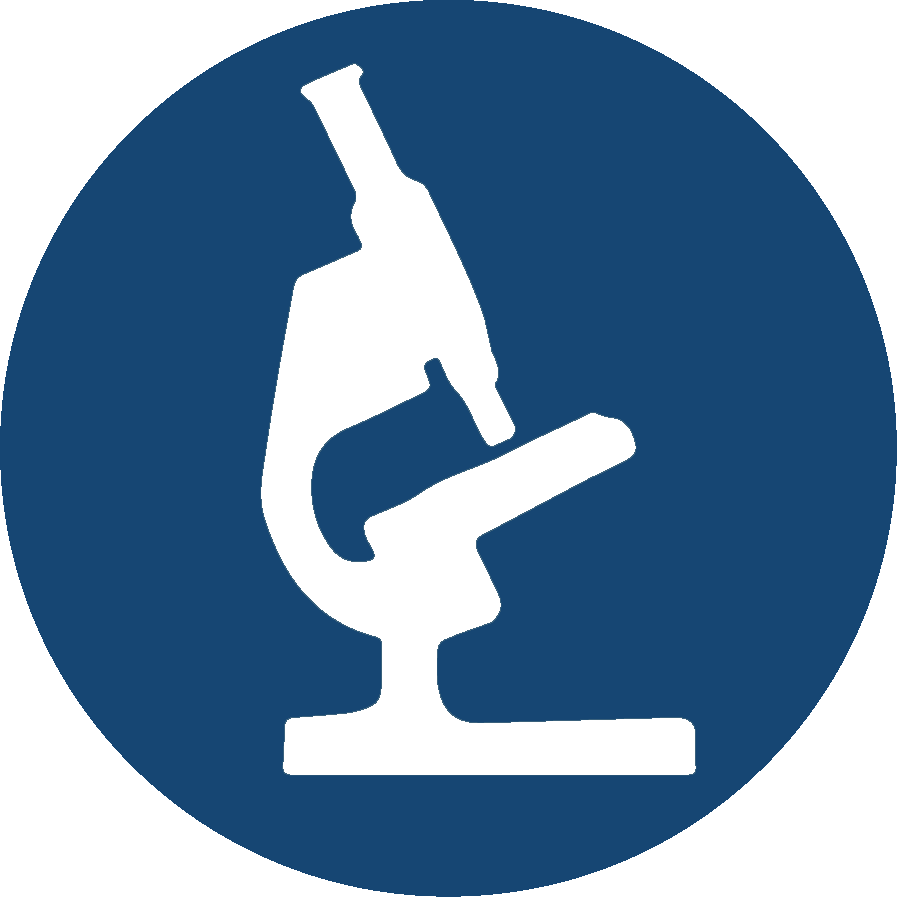 The Hush Buddy Sleep System is built in consultation with top sleep doctors, and employs 3 of the 4 most effective sleep strategies. Unlike other products for toddler rooms, Hush Buddy promotes a consistent sleep environment to help your little one fall back to sleep in the middle of the night, instead of getting out of bed!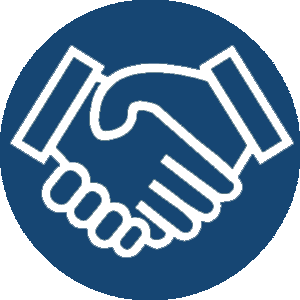 We are committed to helping you solve your toddler's bedtime problems. We are building a community of sleep experts and fellow parents to support you. We have a library of video tutorials to help you establish the best bedtime practices.
WHAT'S IN THE HUSH BUDDY SLEEP SYSTEM
The bedtime introduces Whisper, the Hush Buddy to your toddler's active imagination. It explains that Whisper needs quiet to glow fully, and Whisper has chosen YOUR child to help!
Whisper, the Hush Buddy is the only nightlight that reacts to the child's behavior, helping to modify bedtime behavior for the better!
Set up a consistent, healthy bedtime routine for your toddler! And our step-by-step instructions empower you with scientifically proven sleep strategies for when things don't go as planned.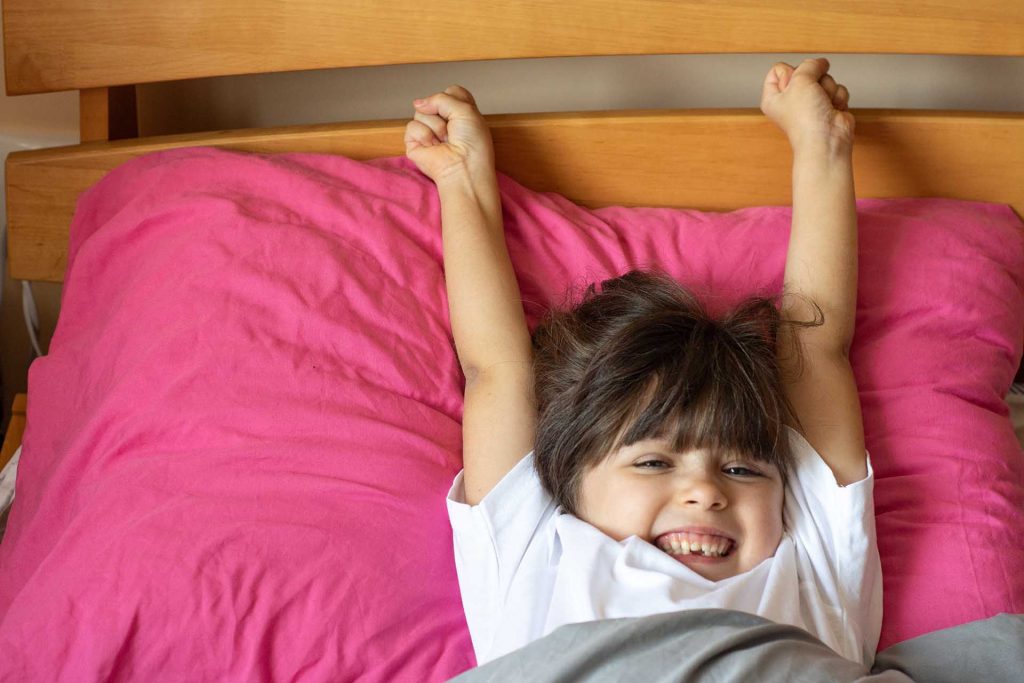 When a toddler sleeps, their brain is forging cognitive pathways that they'll use for the rest of their lives.
Studies show children who get 12 to 14 hours of sleep between the ages of 2 and 4 enjoy LIFELONG benefits. They grow up to have better focus, better behavior, better grades in school and even better physical health than if they'd gotten even one hour less sleep each night.
Better bedtimes mean a better life!